Joined

Jan 6, 2018
Messages

3
Points

1
Age

27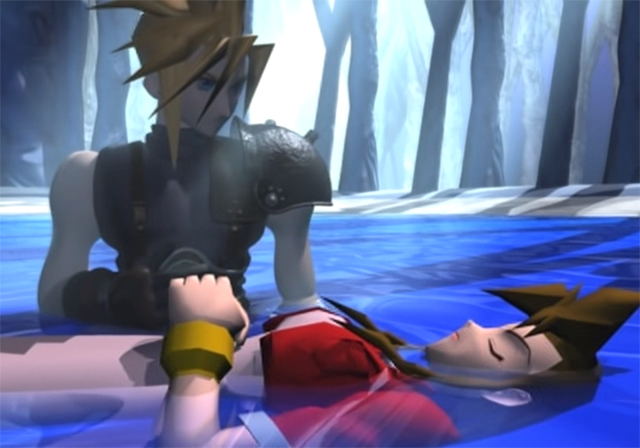 Aerith's death, one of the most touching scenes in Final Fantasy VII. The Flower Girl of Midgar prays at an altar when suddenly her prayers are interrupted by an evil Sephiroth swooping down from the heavens to slay the poor Flower Girl with a cruel and swift stab in her back.
Everything seems perfectly aligned to make us assume that Sephiroth was the evil man who killed her. But what if, and stay with me here, CLOUD was the one to kill her?
I just came across this insane, but also very interesting theory, proposed by The Game Theorists. Here are some indicators:
1. No blood when she got stabbed!
2. The sword pierced through the thoracic part of the spinal cord. Injury here would not let you hold yourself up. You'd be slumping over, just like Aerith did after the sword pierced her. The injury would also knock her unconscious. So these combined would make her seem dead, though she's not.
3. When Cloud laid her in the water, she goes to the bottom instead of floating up. Dead bodies tend to float, not sink. Sinking would happen for someone who's alive.
4. Now since she can't move her body much because of the paralysis from the sword attack and also considering that she was unconscious, what would happen to her in that state at the bottom of a pool of water? Yep, that's right. She'd die.
Hence, it is possible that it wasn't Sephiroth that finally killed her, but actually Cloud (unintentionally).
What do you think?