Joined

Jan 14, 2018
Messages

421
Points

18
Age

37
Though the Postergirl and lead main character of 6 is technically Terra, Some fans also see Celes as the main character. Her main themesong is the instrumental version of
Aria di Mezzo Carattere which is the main romantic themesong of the game and the stage play in the game titled Draco and Maria.

Also one of the major factors of the game's story is the love story between Locke and Celes.

Celes have 2 battle outfits in the game. The yellow one and the green one.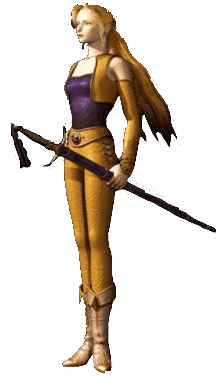 I have a feeling the Green one won't look good in 3d and people may not take her seriously as a warrior dressing up like that. Should they redesign her green outfit if the game gets a remake?