Joined

Jan 14, 2018
Messages

421
Points

18
Age

37
Since this game is going to use the combat system of Final Fantasy XV, Maybe we should have the food system from that game too. Ignis' recipes are one of the most fun part of that game. This game should also have that but in drinks form. Why? Tifa one of the main characters is a Bartender who owns a bar!
This is a screenshot of Tifa on her Bar.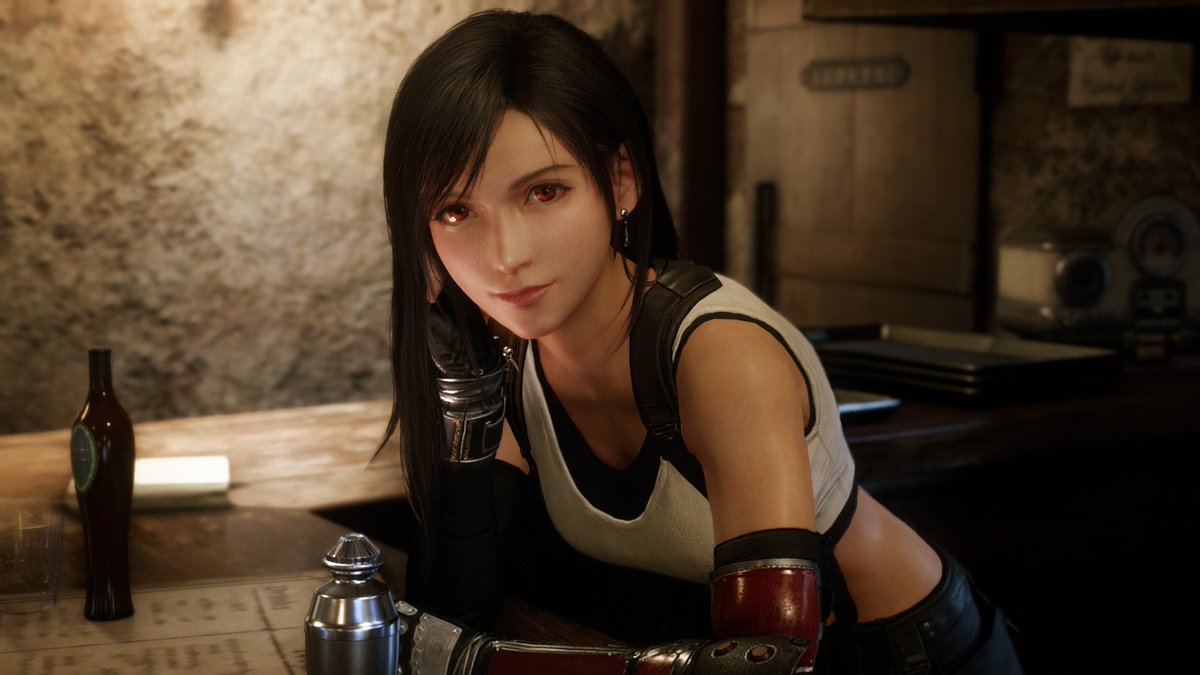 She can make alcoholic and non alcoholic cocktails on the game. Maybe her drinks can have special effects to the team members.
She can also make smoothies since she is a beverage expert.
We have a chef in Final Fantasy XV and people loves his recipes. Now we have Bartender! Tifa should make drinks as some sort of mini game. It would be fun to see what Tifa does when she was not fighting.